Nestled off the southern coast of Tasmania, Bruny Island beckons lovers and adventurers alike to it's shores.
Come with Isle Weddings as we embark on a road trip that seeks out all that is on offer on this idyllic island. Let us show you the best backdrops for romantic photos, the dreamiest beaches where you will be the only souls for miles, and the food producers who make sharing the produce of Bruny a consuming passion and livelihood.
Just 40 minutes from Hobart is the quiet town of Kettering where the ferry to Bruny Island departs roughly every 20 minutes. Choose to time your trip over to perfection, or just show up, grab a coffee and wait waterside at the Kettering Marina. Drive onto the ferry and the short but captivating ride will be over before you have time to even enjoy the sights, so make sure you get out of the car for the necessary selfies!
Disembark on the North Bruny Island. Bruny is effectively two islands – North and South Bruny – bound together by a narrow isthmus called The Neck. Whether you are an avid adventure or a food connoisseur – or even a little of both, this 50 kilometre stretch of secluded paradise is a dream destination for couples looking to tie the knot.
As you traverse the island's scenic routes, we invite you to join us on a virtual road trip, discovering the most captivating places to say "I do," hidden gems waiting to be explored, and exquisite culinary experiences that tantalise your taste buds. Buckle up and let the adventure begin…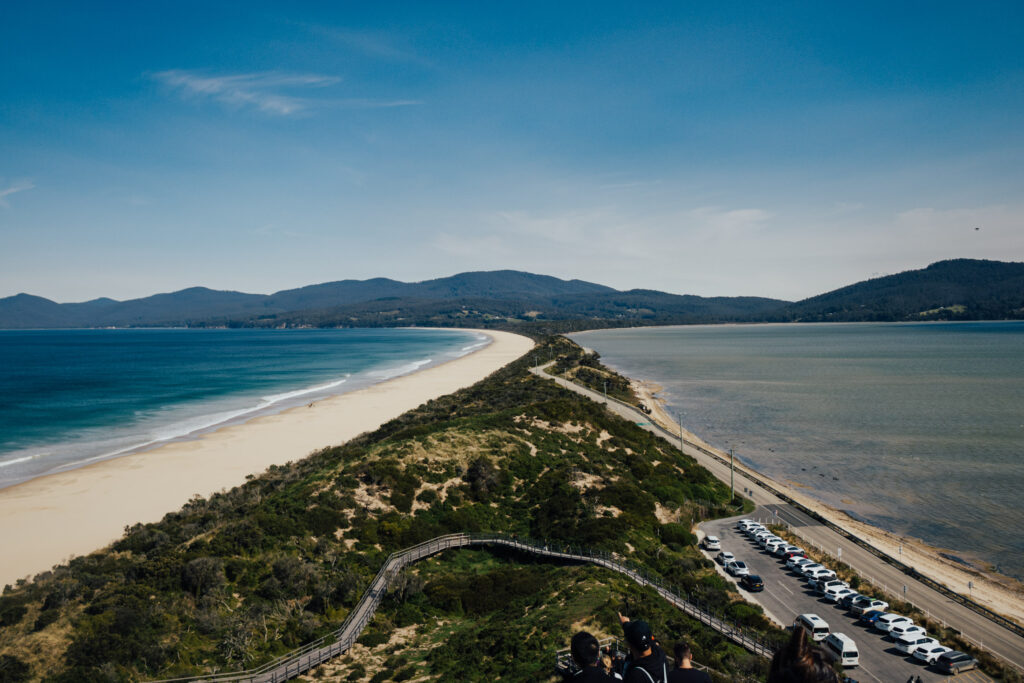 The Neck, a slender stretch joining North and South Bruny, on one side a stretch of coastal waves and white sand, the other side a bay of wildlife, birds and gentle breeze.
At its peak sits the Truganni Lookout, a spot that promises breathtaking views and very sore leg muscles. Take a moment to rest and stretch your legs at the top, with unforgettable moment of calm and wonder.
Travel through Alonnah stopping for bread at one of Bruny's most famous landmarks – the vintage fridge of mouth-watering sourdough loaves!
At the fork in the road head right to Bruny Lighthouse, the perfect backdrop for an epic portrait session. Perched atop rugged cliffs, overlooking the wild Southern Ocean, the lighthouse stands as a symbol of endurance against the backdrop of dramatic coastal beauty.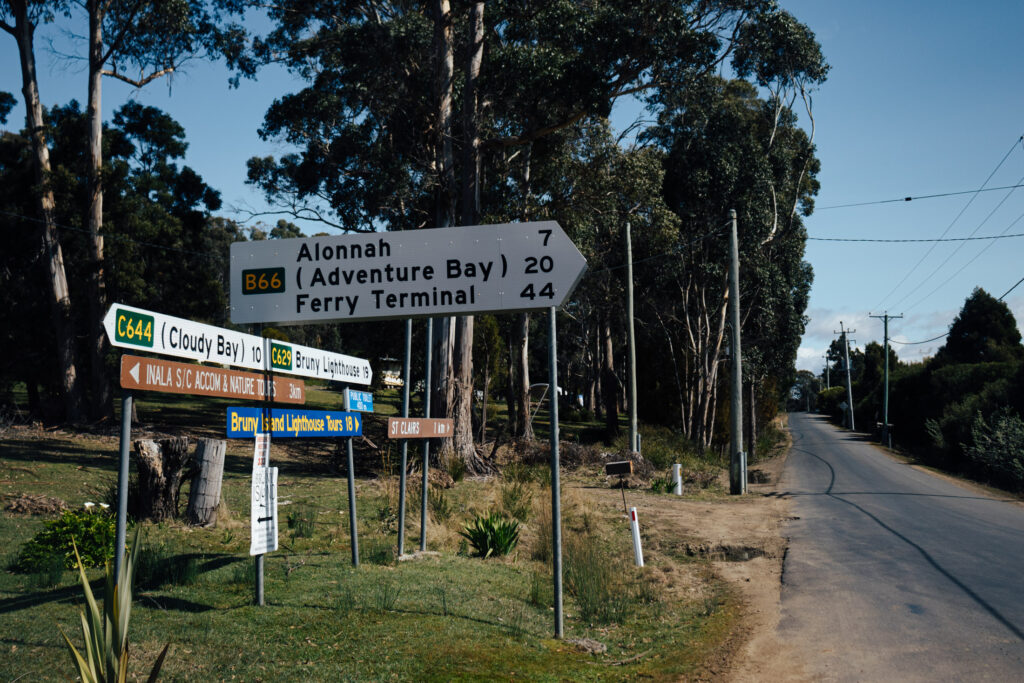 A coastal path takes you from one breathtaking beach, along rocks and wombat holes, to a more secluded bay.
A fabulous spot for an elopement, this part of Bruny is home to many Airbnb's.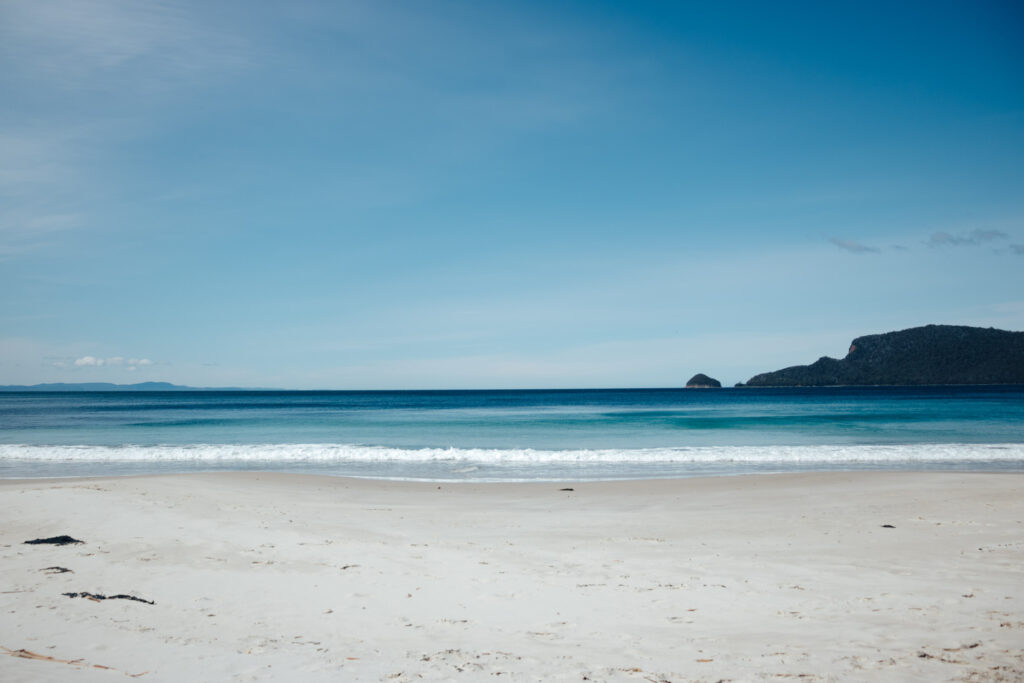 Adventure Bay is Bruny's Gold Coast. A stretch of white sand meets turquoise waters, overlooked by a smattering of waterfront accommodations. In this case instead of high rise buildings the beach is surrounded by everything from the humble vintage beach shacks, to a more modern, sun drenched cabins.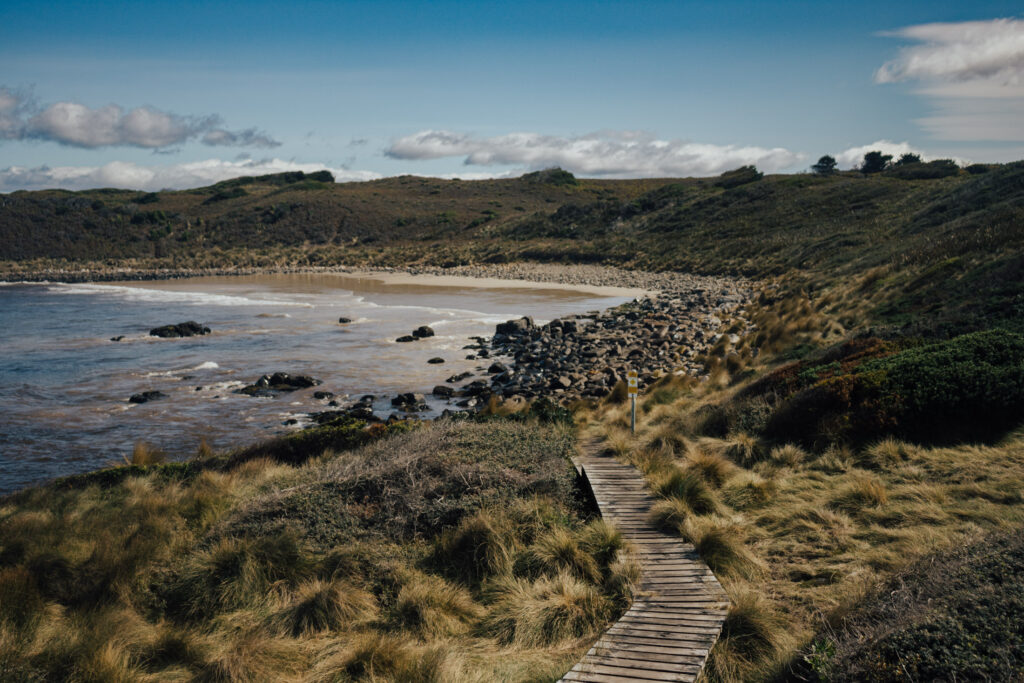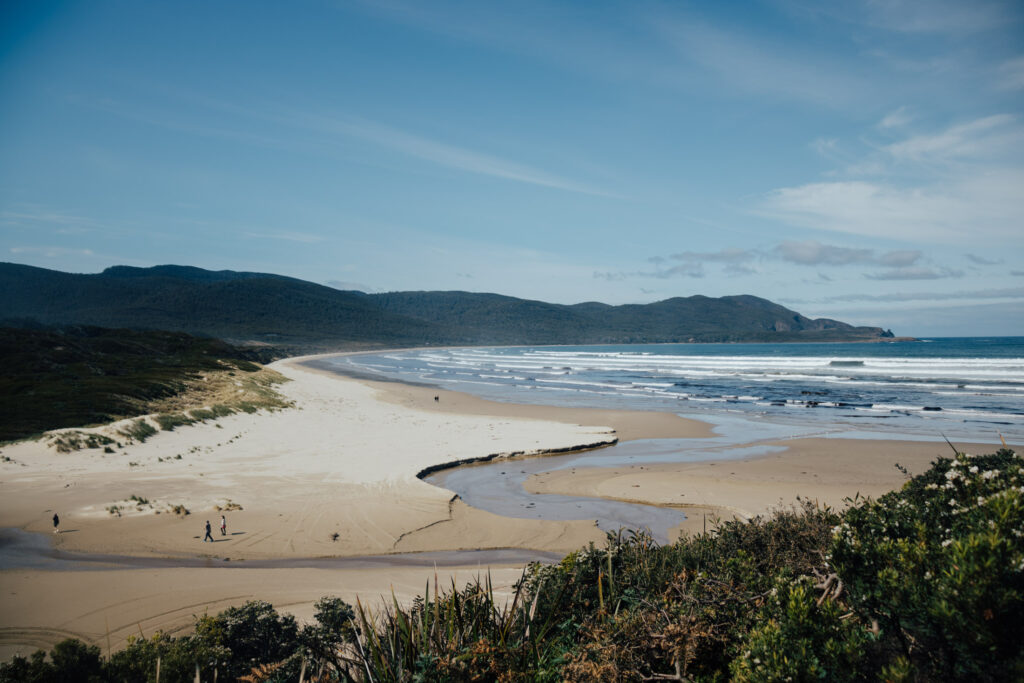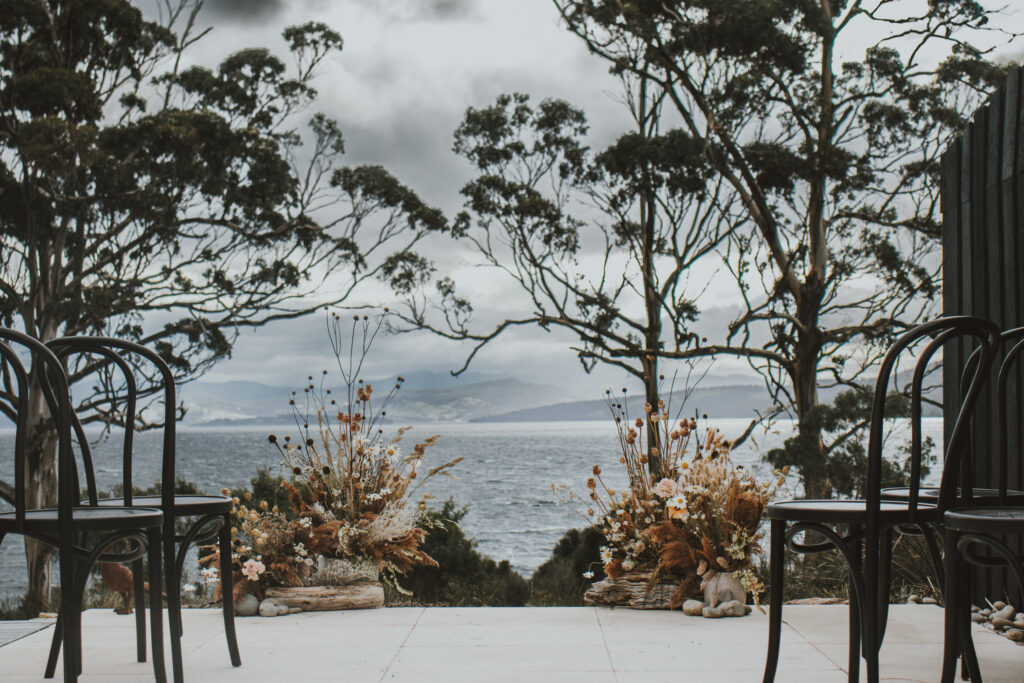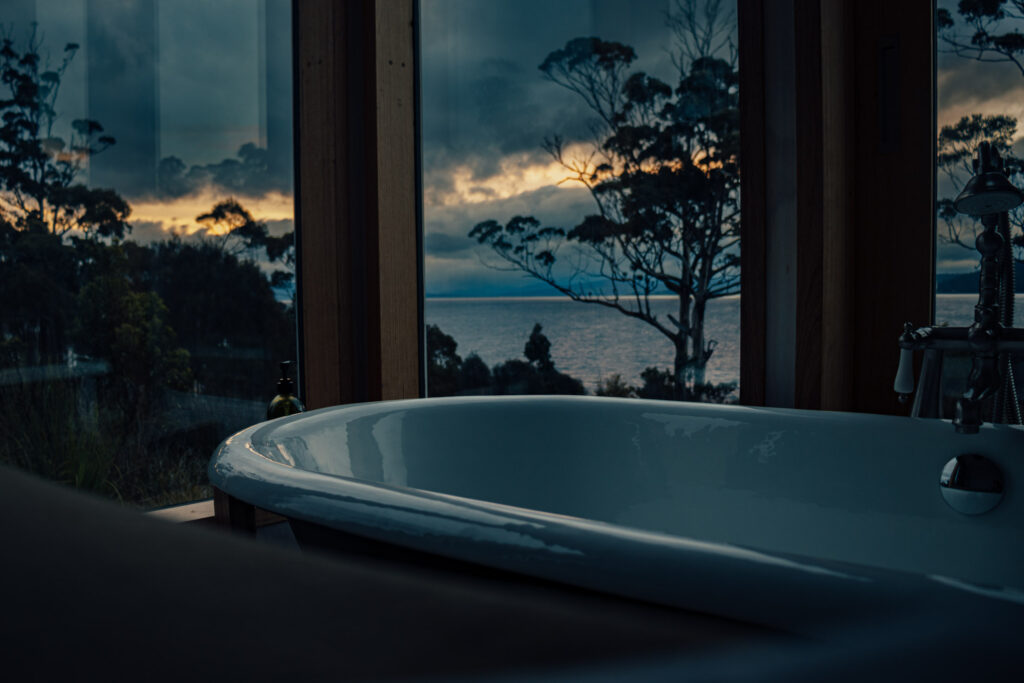 Sheepwash Bay is an intimate retreat for couples looking to escape the hustle and bustle of everyday life and celebrate their love in a truly breathtaking setting. Sheepwash Bay boasts two incredible accommodations – The Shack and The Hide.
The Shack is a cosy retreat for a couple with king sized bed, wood heater, indoor kitchenette plus outdoor cooking facilities, outdoor bath and gorgeous hot shower. It's impossible not to feel instantly relaxed and at ease in this haven where simplicity meets comfort, and where the crackling fire competes with the roar of the ocean.
But if you're craving a little more seclusion, then The Hide is where you want to be. This secluded sanctuary offers the ultimate escape. Step inside and be greeted by warm, earthy tones and modern amenities that cater to your every need. And the best part? You'll have complete privacy to soak in the indoor bath as you gaze out over the treetops or take a refreshing shower outside in a cool southerly breeze!
Whether you choose The Shack or The Hide, Sheepwash Bay will steal your heart and leave you longing for more. It's the perfect backdrop for an intimate wedding ceremony or a romantic getaway to celebrate your love.